Meet Dr. Loan Huynh
Your First Choice for a Second Opinion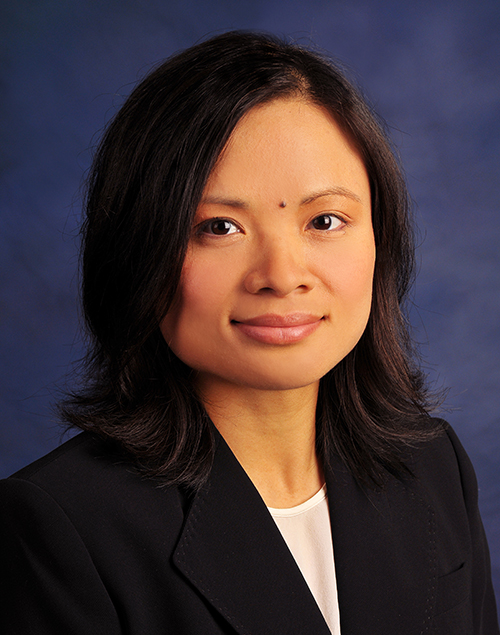 Dr. Loan Huynh
Doctor of Chiropractic
Functional Medicine Practitioner
I am Dr. Loan Huynh (pronounced "when"), a chiropractic physician and functional medicine practitioner. I grew up in Raleigh, North Carolina and now live in Pennsylvania. I continue to serve in NC., PA., and patients all over the globe.
My interest in healthy living began as a teenager when I ran track and played team sports. In order to improve my performance, I started exploring healthier eating habits.
In 1994, after high school, I attended the University of North Carolina at Chapel Hill majoring in nutrition. I graduated with Honors with a Bachelor of Science in Public Health. It was not until I worked for a chiropractic physician, the late Dr. Meg Hurley in Durham, that I realized chiropractic was the profession I was meant to pursue. I would observe patients coming in with pain and other discomforts and would leave Dr. Hurley's office feeling better, happier, and pain-free. I was ecstatic to have "discovered" chiropractic medicine. Finding a NATURAL healthcare methodology that used hands, nutrition, and other natural therapies to allow the human body to heal itself was a perfect fit for me.
I chose to attend New York Chiropractic College based on its reputation of academic excellence. I graduated Magna Cum Laude with a Doctorate in Chiropractic in 2003 and thereafter, I practiced in a multidisciplinary practice for three years. Since then I have been exposed to functional medicine and clinical nutrition and this re-ignited my passion for natural healthcare.
In 2007, I made nutrition and restorative health a signature piece of my practice. I began taking numerous post-graduate seminars from many brilliant teachers. I am ecstatic to offer a more comprehensive approach to helping people with chronic issues such as pain, fatigue, diabetes, digestive and thyroid disorders, hormonal imbalances, autoimmune diseases, and much more.
I also have a greater appreciation for functional medicine and clinical nutrition as I was able to accelerate my recovery after a serious car accident and also heal myself from fibroids and anemia. I am always passionate about personal growth and expanding my knowledge. I have traveled across the country to learn from the best doctors and have a team of experts I consult with on challenging cases.
My practice consists of patients locally as well as long distance. In 2020, I transformed my practice to a virtual only format offering functional medicine, clinical nutrition and video conferencing and/or the phone consultations. Patients save travel time and have appreciated the convenience and flexibility of telehealth appointments. The quality of care is the same as it always has been, and now allows me to help patients globally.
I am passionate about helping people heal and restore their health. I help transform patients' health by first determining the root cause of their condition, and then developing successful protocols to correct the problem. Acting as a sort of medical private investigator, I spend time listening to my patients and put the pieces of the medical picture together—getting to the foundation of the problem.
It would be an honor and privilege to help you on your healing journey so that you can live your life to the fullest.
– Dr. Loan Huynh